Over 450+ happy customers choose the video production company consistently rated five-stars.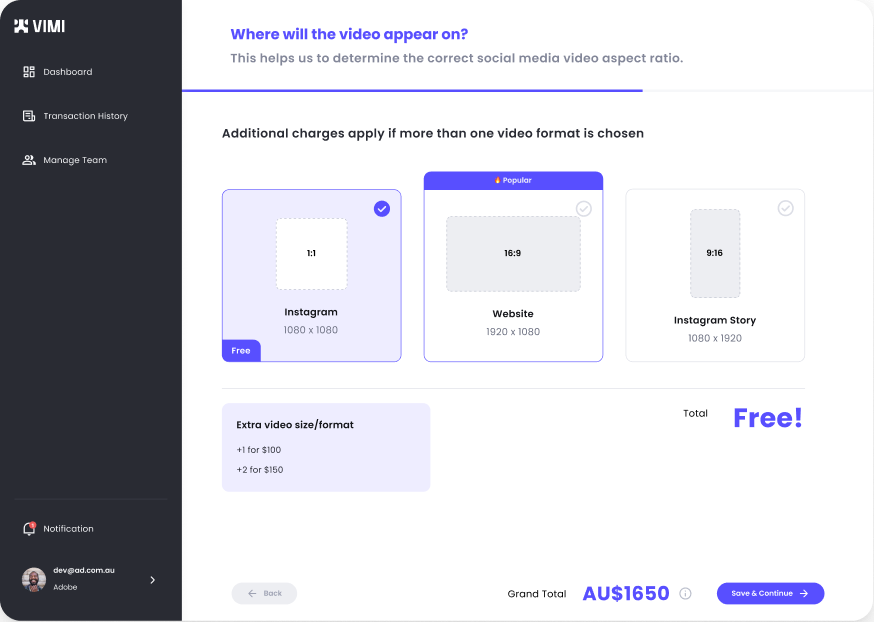 Easy-to-Use Brief Builder
Simply follow the intuitive steps, add details, select preferences, and voila! Your video brief is ready to go, ensuring that our team understands your creative vision down to the finest details.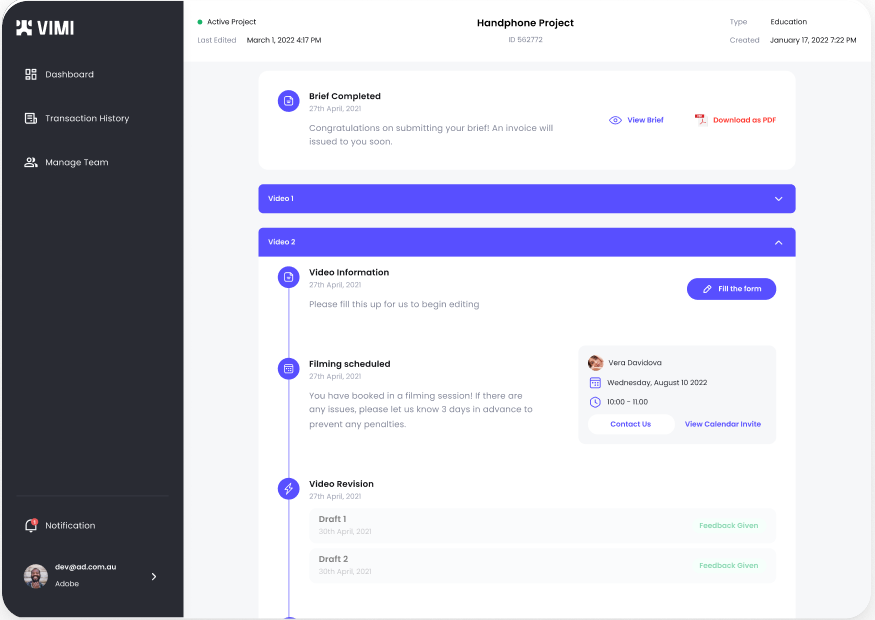 Clear Video Feedback Process with Dates
With clearly marked dates for each feedback session, you can easily track progress, revisions, and ensure timely delivery of your video masterpiece.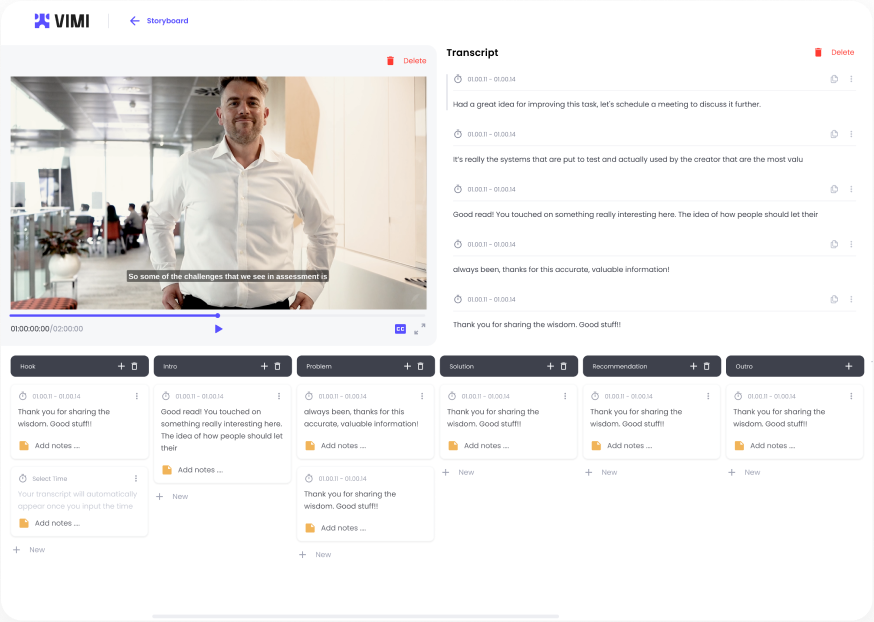 Storyboard
Do you want more control over the storyboard? No problem! We have got you covered!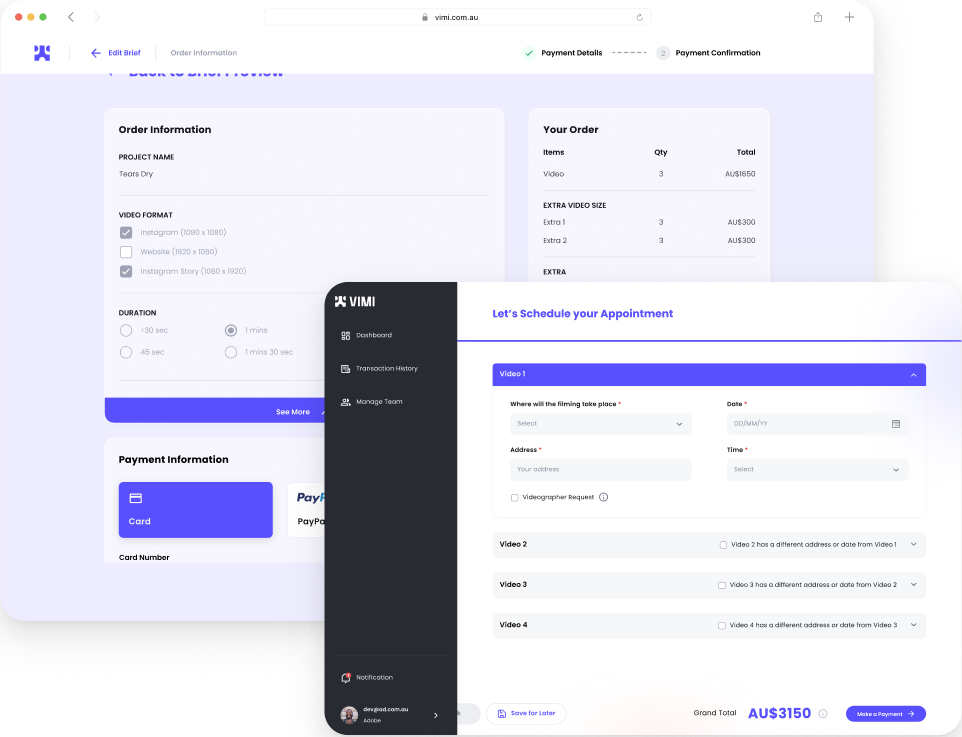 Payment and Booking System
Vimi's integrated payment and booking system streamlines the process, making it convenient for you to secure your video project.